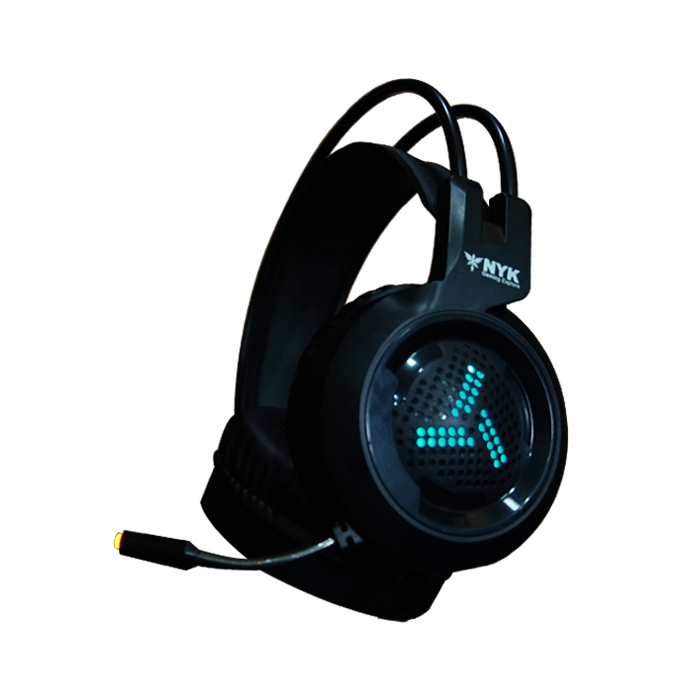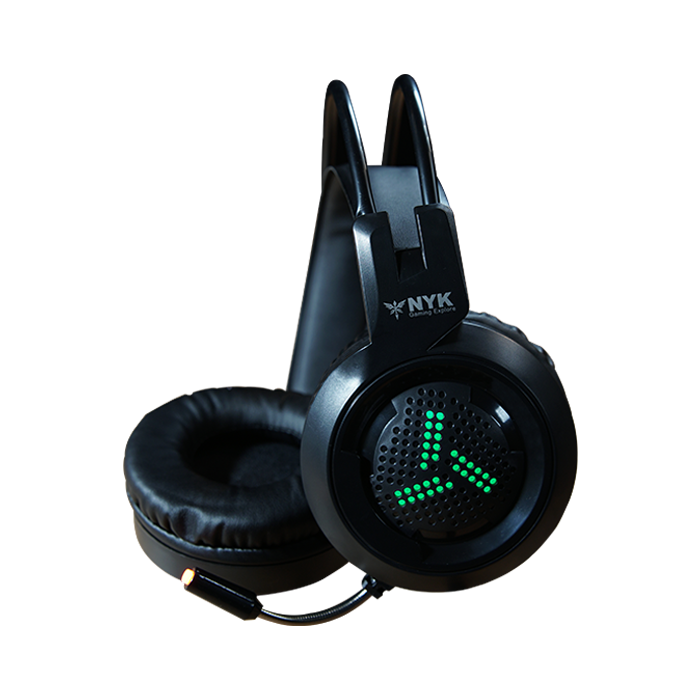 NYK
HS

-N07

Professional Gaming Headset
Retractable Head Band
Premium Quality Earcup
Flexible Microphone
7 Color LED
40mm Driver
professional gaming headset WITH 7 COLOR LED AND FLEXIBLE MICROPHONE
The NYK HS-N07 is a premium gaming headset that already equipped with 40mm driver. The headband on this headset already retractable. 7 LED Colors have been installed on both earcups and the microphone is flexible.
PREMIUM GAMING HEADSET
Headset with Premium Quality Earcup and Retractable Headband
This HS-N07 gaming headset already have premium quality soft leather on both earcup to make you very comfortable while wearing this headset for a long time. This headset also have retractable headband to adjust the shape of your head.
2.0 Digital Surround Sound Audio System

Rated power: 15mW

Maximum power: 25mW

Impedance: 32 ± 15% Ohm

Sensitivity: 103 ± 3dbB

Channel balance: 3dB

Speaker frame diameter: 40 mm


Micro Sensitivity: -38dB ± 3dbB

Micro frequency range: 20Hz-20KHz

Micro dimension: Ø4.0 x 1.3 mm

Current: ≤ 15mA
Tokopedia
Shopee
2.0 Digital Surround Sound Audio System

Nilai daya: 15mW

Daya maksimal: 25mW

Impedansi: 32 ± 15% Ohm

Sensitivitas: 103 ± 3dbB

Keseimbangan saluran: 3dB

Diameter bingkai speaker: 40 mm


Sensitivitas mikro: -38dB ± 3dbB

Rentang frekuensi mikro: 20Hz-20KHz

Dimensi mikro: Ø4.0 x 1.3mm

Arus: ≤ 15mA