NYK
K

-07

Premium Series Gaming Keyboard
Sound Sensor
Hand Rest Design
RGB Lighting
19 Keys Anti-Ghosting
Fullsize keyboard with hand rest design and Rgb lighting

NYK K-07 keyboard is a fullsize gaming keyboard that is equipped with hand rest features. This keyboard is also equipped with a sound sensor that is useful for changing RGB lighting only through sound.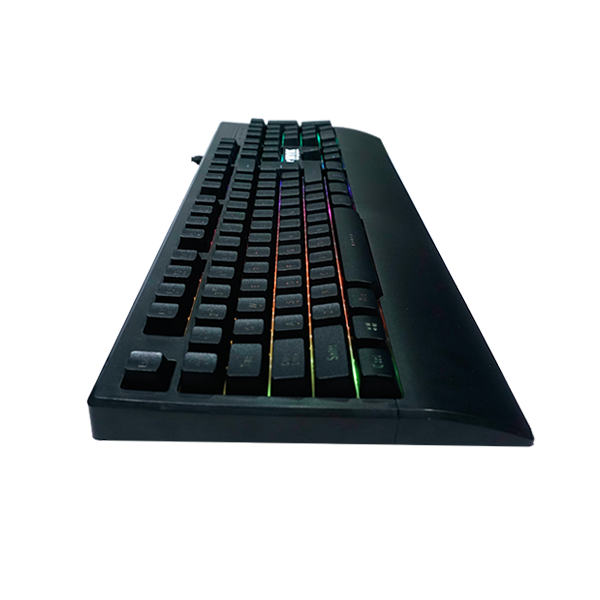 Sound Sensor Feature



Keyboard K-07 already has the latest features, namely the sound sensor. This sound sensor can change RGB lighting patterns only with sound received from outside.
Keyboard Features
RGB Lighting

Double Injection Keycaps




Top Cover: ABS Plastic

Bottom Cover: ABS Plastic

Braided cable

Double Injection Technology

Keyboard size: 450x190x35mm

Keyboard weight: 1000g
Number of Keys: 104 Keys


Switch: Membrane

Anti-Ghosting: 19 Keys