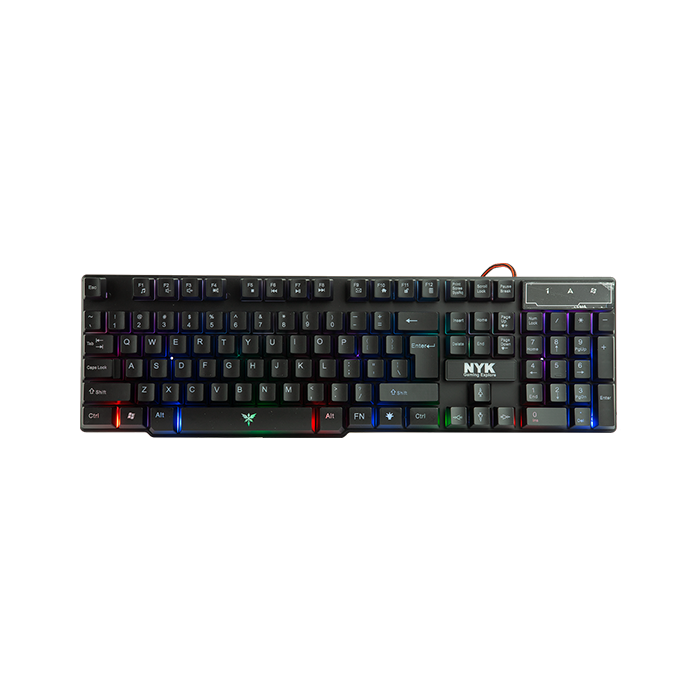 NYK
KH

-03

Fullsize Backlight Rainbow Gaming Keyboard
Comfortable Operation
Solid Structure
Rainbow Lighting
Splash Proof Design
Durable
Easy Installation
Fullsize BACKLIGHT RAINBOW GAMING KEYBOARD

NYK KH-03 Game Power already using ergonomic and durable design such as key printing laser engraving technology that ensure this keyboard durability is very good. This keyboard also have beautiful rainbow backlighting.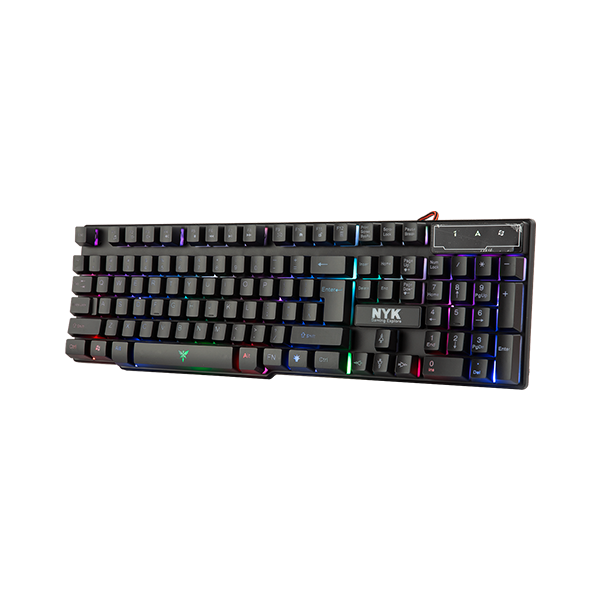 SPLASH PROOF DESIGN AND DURABLE MEMBRANE KEYS
KH-03 Game Power gaming keyboard already have splash proof technology that can prevent water that spoiled on this keyboard. This keyboard also using durable membrane keys that increase your gaming experience with this keyboard.
ENGLISH
Product Name: NYK KH-03

Keys: Membrane Keys

Lighting: Rainbow Lighting


Design: Fullsize Splash Proof Design




Connection Type: USB Cable
INDONESIA
Nama Produk: NYK KH-05


Tombol: Tombol Membrane

Pencahayaan: Pencahayaan Rainbow

Desain: Desain Fullsize Tahan Air



Tipe Koneksi: Kabel USB