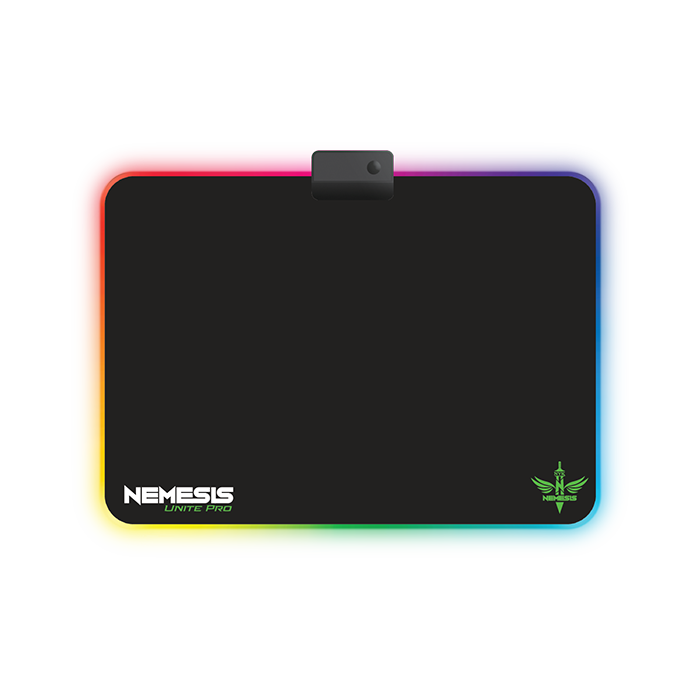 NYK
UNITE PRO

350x250x4 mm
USB Powered, Plug and Play
Running RGB Light Effect
Soft Microfiber Surface
Rubber Base
RGB PROFESSIONAL GAMING HEADSET THAT USING HIGH GRADE MATERIAL

Mousepad NYK Unite Pro is a Professional Gaming Headset that have beautiful RGB Lighting on the side. This Mousepad also using high grade material such as Soft Microfiber on the surface and Rubber on the base so this mousepad won't slip at all.
Gaming Mousepad WITH RUNNING RGB EFFECT AND SOFT MICROFIBER SURFACE
Micro Fiber Material and Rubber Anti Slip
Mousepad NYK Unite Pro is a gaming mousepad with beautiful running RGB effect that have 12 mode spectrum lighting. This mousepad also have microfiber surface that optimized for both speed and control.
Steady, Rubber Base

USB Powered, Plug & Play

Detachable Cord Length 1.8 M
14 Mode Spectrum Backlighting (7 Colors)


Soft Microfiber Surface Optimized for both Speed and Control

Pixel Precise Targeting and Tracking Optimized for all mouse sensitivities.